Gallery…
The Lafayette Clayworks Gallery offers primarily original, functional stoneware for sale by multiple ceramic artists. Sculptural vessels and wall mounted art works are also available. Individual orders are also accepted.
Studio and Classes…
Classes in wheel-throwing and hand-building are offered in the Lafayette Clayworks Studio for adults and children. Seasonal workshops in Raku and wood fired pottery are also available. Please call for current schedules.
Special Events…
On occasions, seasonal workshops are organized for participating students, follow this link to see a pictorial overview of these events.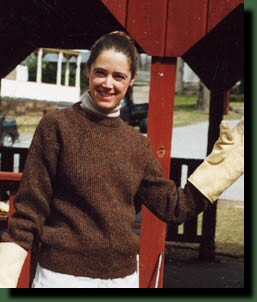 Joyce Maurus-Sullivan
artist / owner